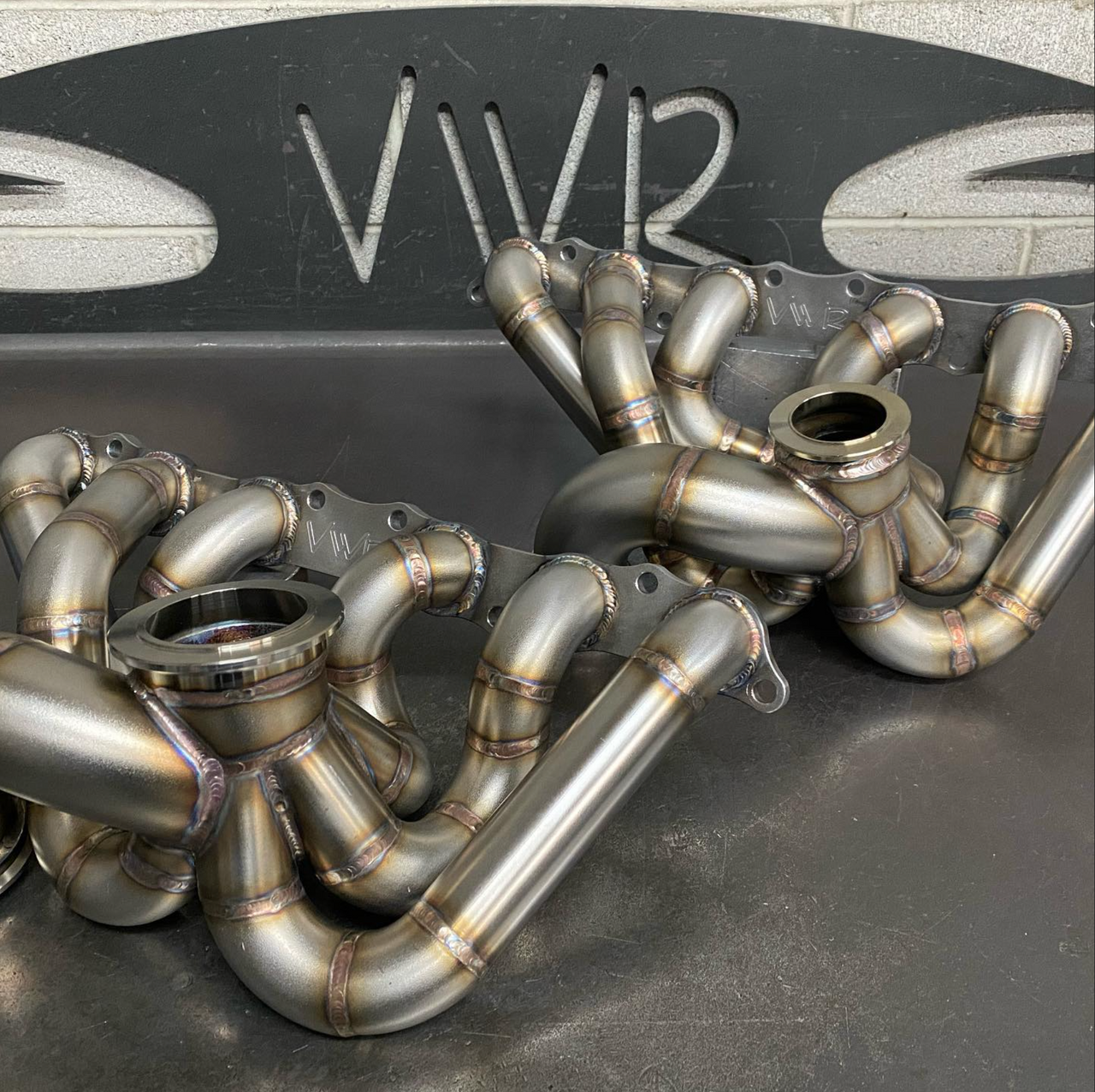 The best header on the market period!  Every VWR header is hand made personally by Dana Westover who has been providing the best header solutions for the 2JZ for over 20 years.  Each cut is meticulously fitted and hand tig welded using process that prevent cracking under high heat and stress conditions.  
Flange options consist of 
The fitment and flow of these pieces have been perfected throughout the years.  All headers are made with CNC laser cut flanges designed with high flow characteristics and etched with the VWR logo.  
For pump gas applications and lower boost we recommend the 66mm waste gate option.  For E-85 builds with higher boost levels we recommend the twin 44mm or single 60mm combination.