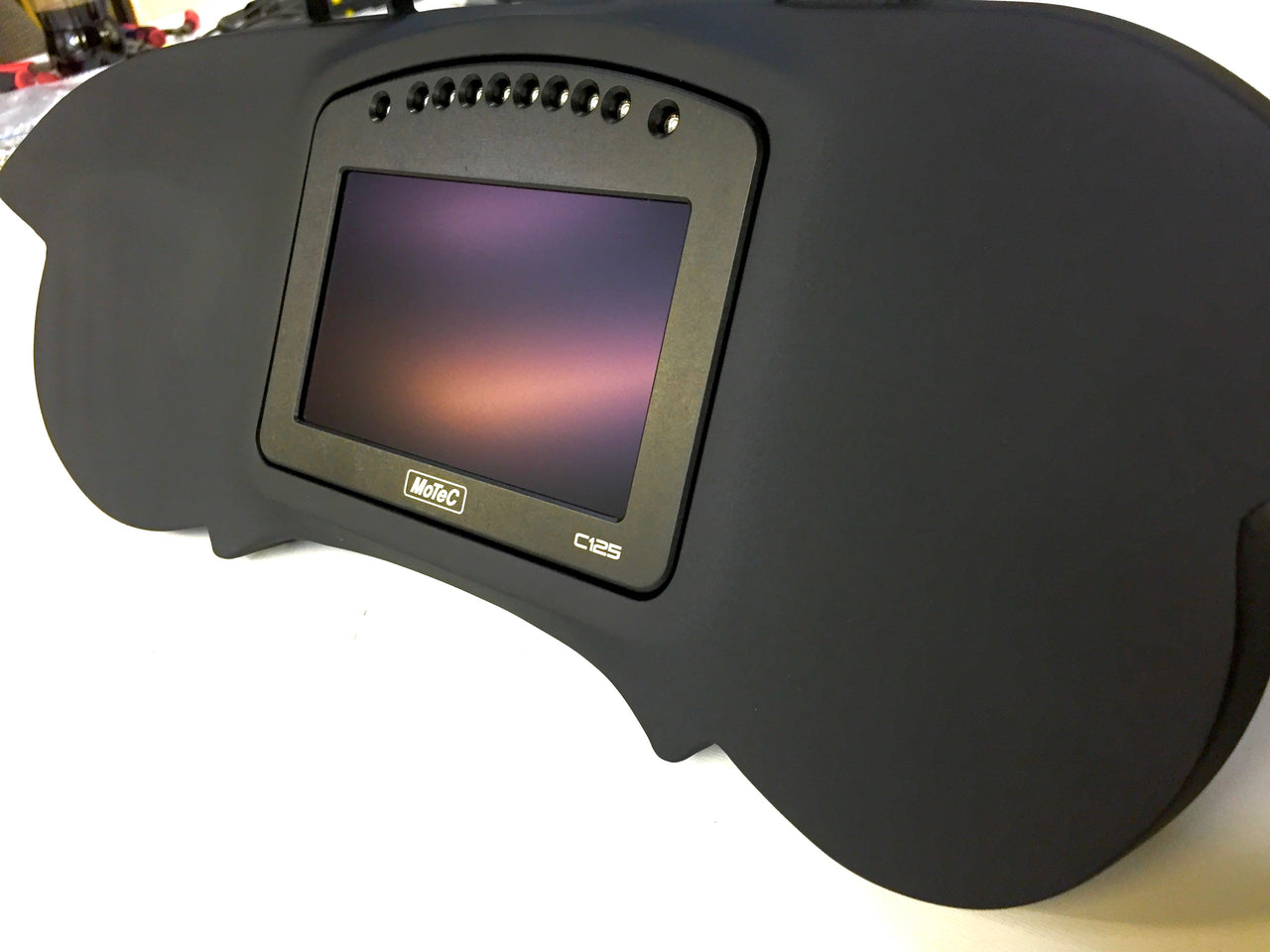 The CPR MKIV Supra C125 Kit allows you to have a painless install when adding a MoTeC C125 dash into your MKIV Supra. We use an existing OEM panel (core is required to do this) and incorporate it with the CNC MoTeC bezel for a nice clean piece that fits in the OEM location. We can provide a finish in either the 94 black or 98 grey paint/texture. This kit provides you with a dash and the CPR bezel itself. This does not include a wire harness, calibration file, or dash extra enabled features. We usually build and quote the wiring for this piece specific to the project's needs. OEM functionality w/added loom are as follows:
Left and right turn signal indicators via built in SLM (shift light module)
Hi-beam indicator via built in SLM
Three different modes to display all vital ECU data. All data is transferred via CAN bus to the C125.
Fuel level gauge via 17 I/O enablement or CPR C125 loom
Low fuel level light
More refined engine protection strategies (via programming calibration)
Warning lights for system failures
Integration for a MoTeC keypad for the ultimate in adjustability (via programming calibration)
Once the product is ordered we will have you ship us your OEM core and we will ship back the bezel painted in your choice and the C125 dash.  This product is built to order since it requires your OEM core to construct the piece.